AVIOT
SOUND ME
AVIOT earphones can be customized to your personal preference with a 10-band equalizer customizable to your favorite music, an earphone detection function, noise canceling and outside sound intake mode with on/off and level adjustment, and a wind noise suppression mode to reduce wind noise when the wind blows.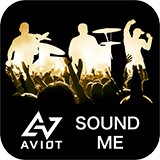 Function
Main Functions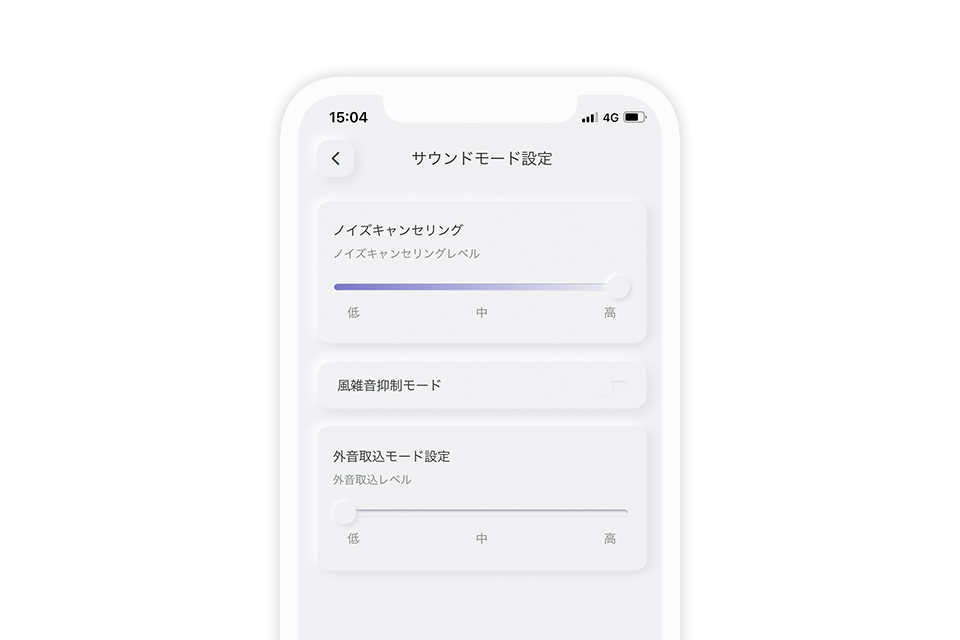 Noise canceling setting
Easy one-touch ON/OFF and level adjustment. Adjusting the level according to the usage environment provides you with your own special feeling of use.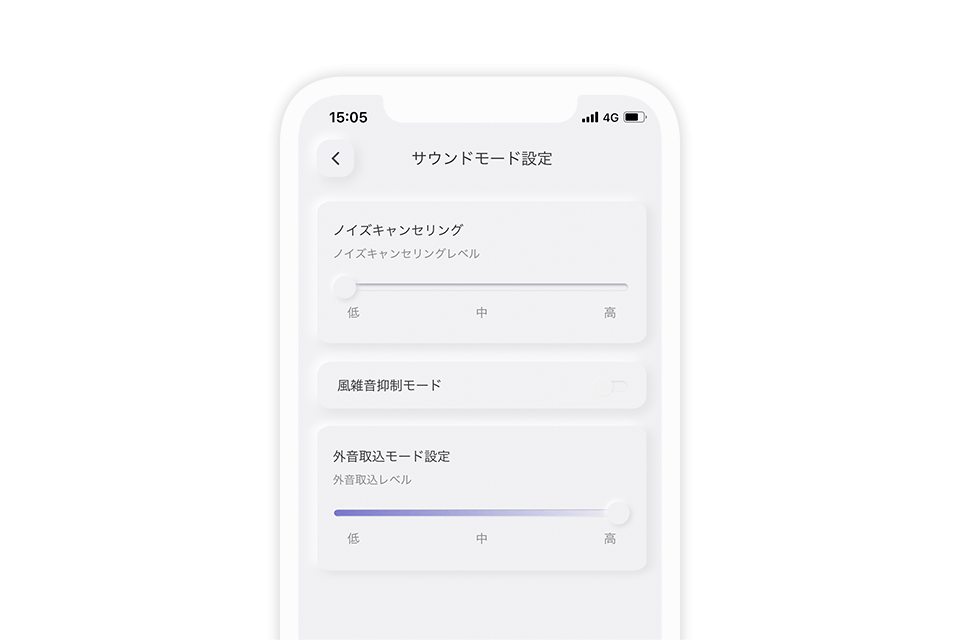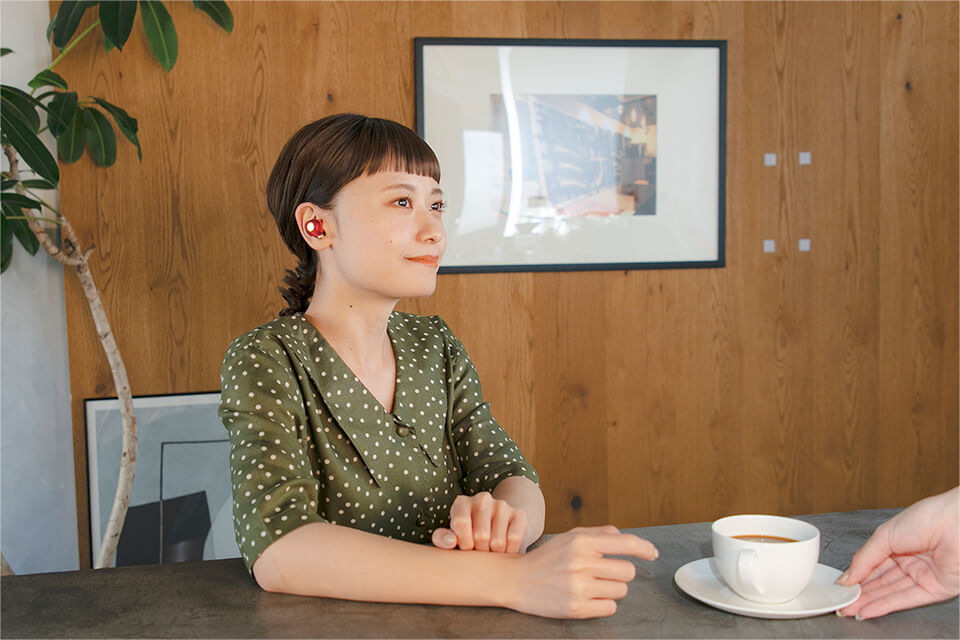 External Sound Intake Mode Setting
Enjoy music while capturing the ambient sound of your surroundings. ON/OFF and level adjustment can be done via the application.
When you are at a cafe, shopping...or just having a small conversation, you can turn it on and off by tapping the earphone itself as well as from the app.
Sound collect mode
A "sound collect mode" is provided to collect and amplify distant voices better than the conventional outside sound mode.
It makes it easier to hear conversations at a distance.
Compatible only with TE-BD11t / TE-D01t / TE-D01r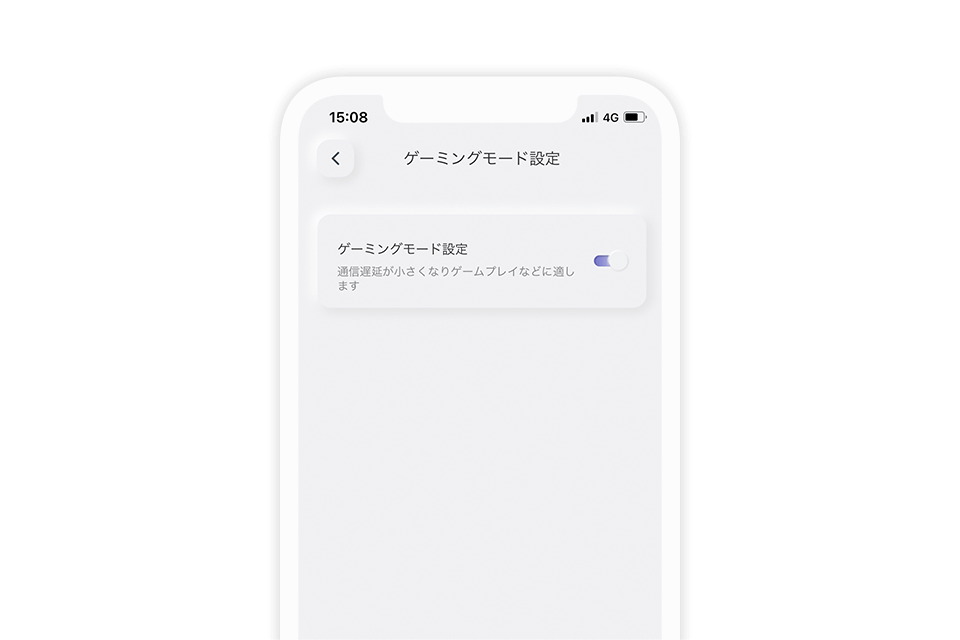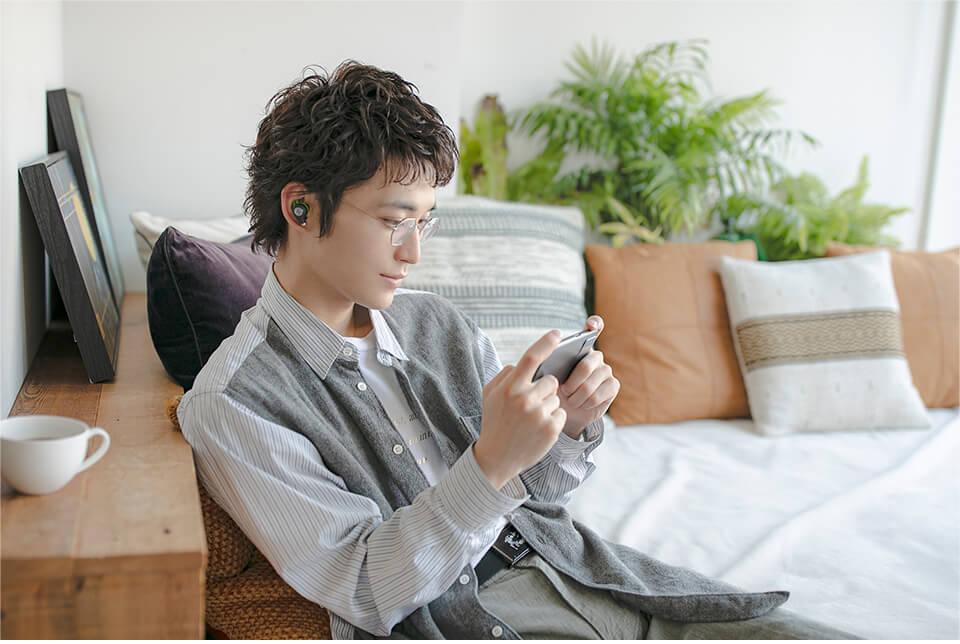 Gaming (low latency) mode
The phenomenon, which is typical of wireless earphones, where video and audio are out of sync, has been improved, allowing users to enjoy videos and games more comfortably with less latency.
Bluetooth communication may be easily interrupted due to obstructions or radio wave conditions.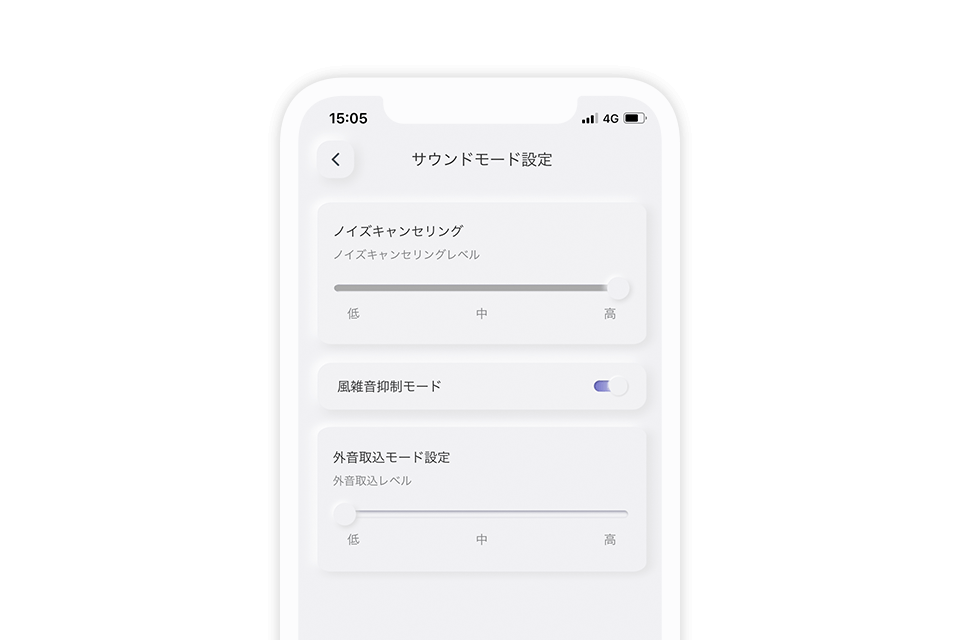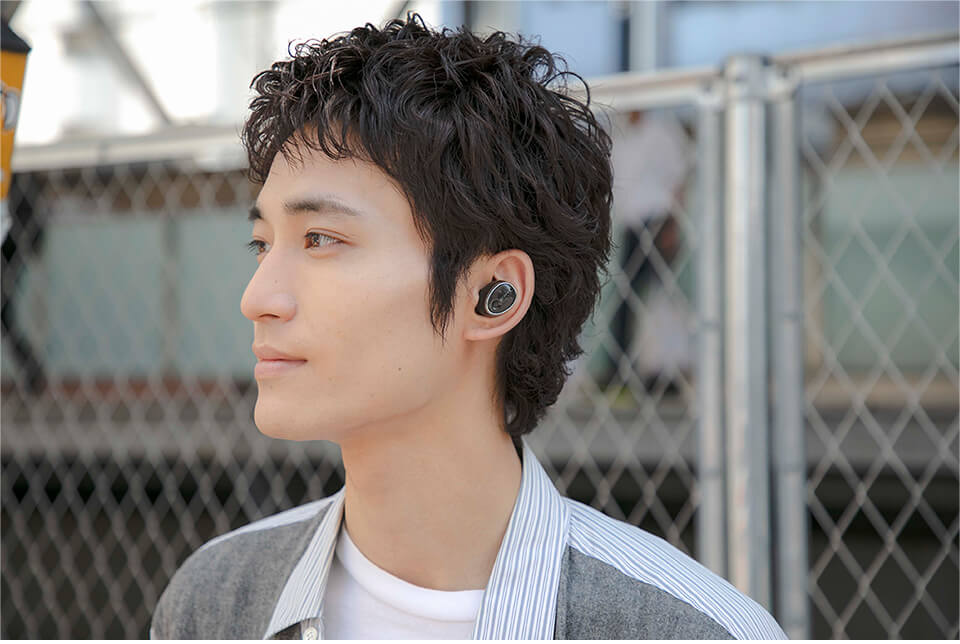 Wind Noise Suppression Mode" to suppress wind noise
Suppresses wind noise generated by wind by changing the active noise cancellation operation mode.
When wind noise is bothering you, such as in the city or at a train station, you can switch to a different mode with a single touch from the application.
Compatible only with TE-BD11t / TE-D01t / TE-D01r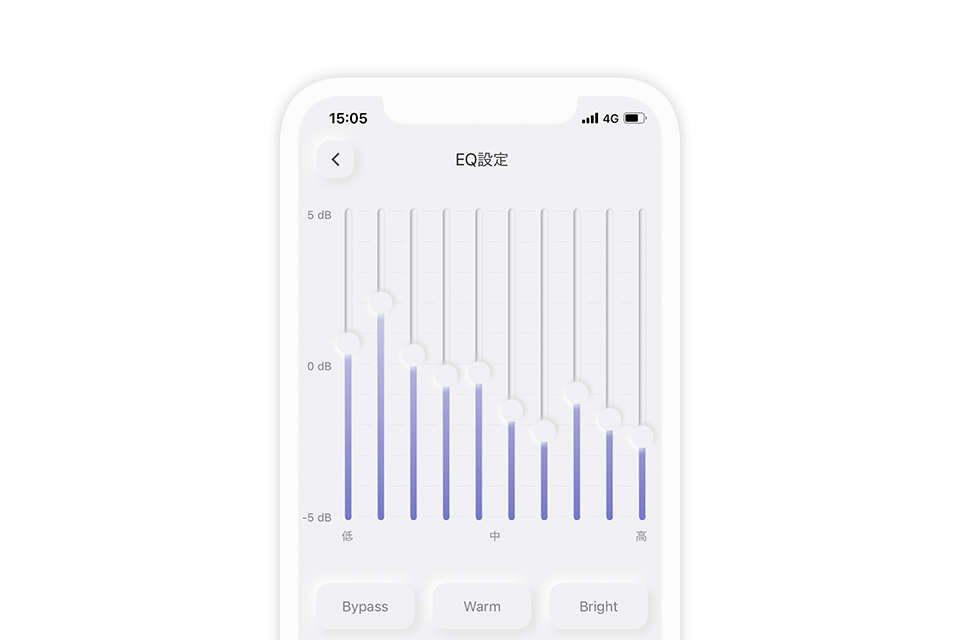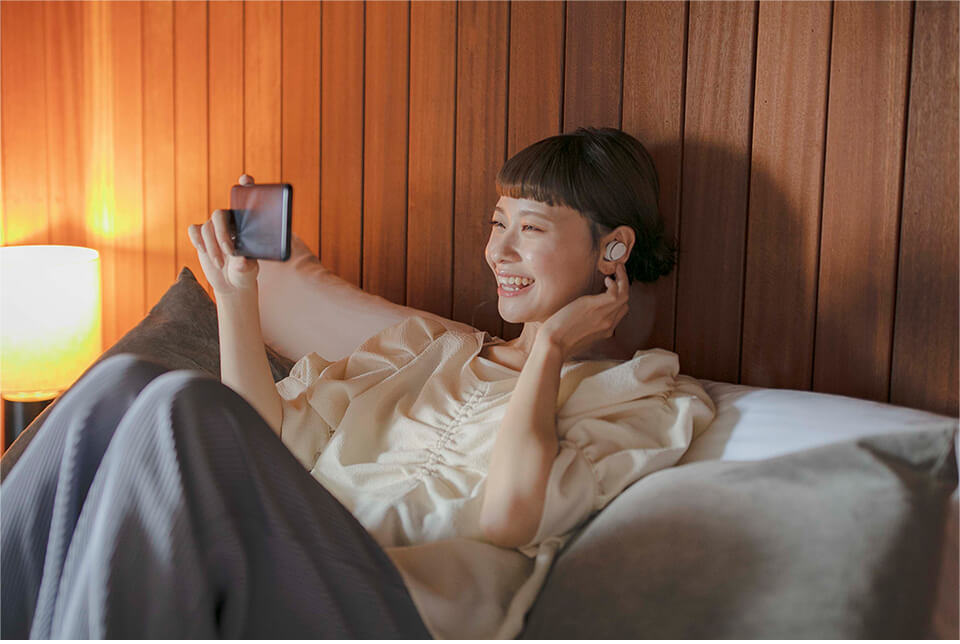 10-band graphic equalizer
An equalizer function is available using a proprietary sound engine.
We can fulfill your requests for sound customization, such as making the bass of the earphones a little stronger or the treble a little weaker.
In addition to the six preset EQs, it also supports two custom EQs that can be freely changed to the sound of your choice.
Operation Button Setting
The double-tap and triple-tap operations set on the product can be changed to different operations for each side of the earphone body.
It can be changed to a more user-friendly and personalized setting.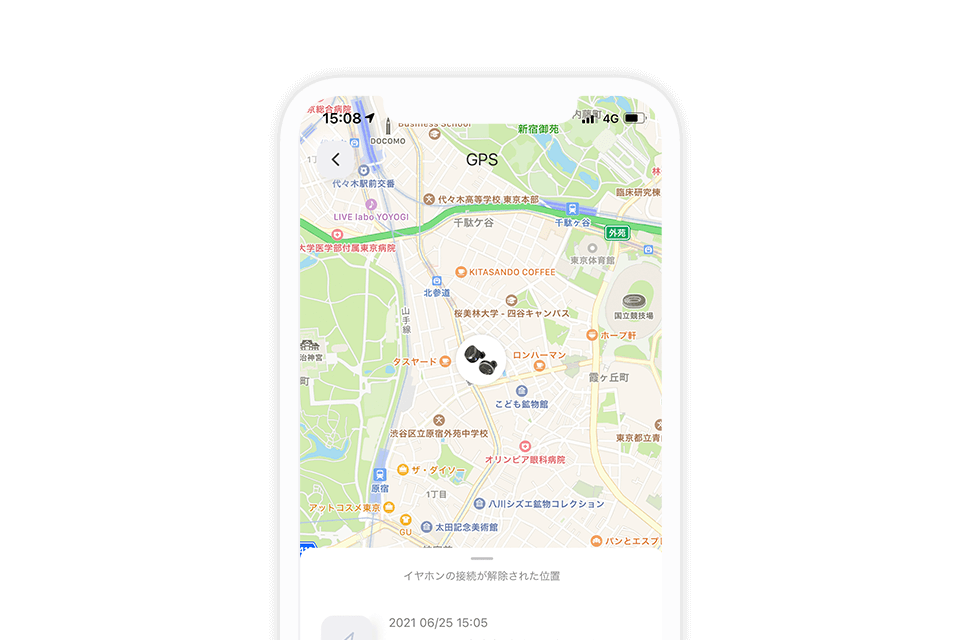 Earphone detection function
Finally, the location of the earphone disconnection can be displayed on the map.
If you wish to use this function, please allow your smartphone to acquire "location information" from its settings.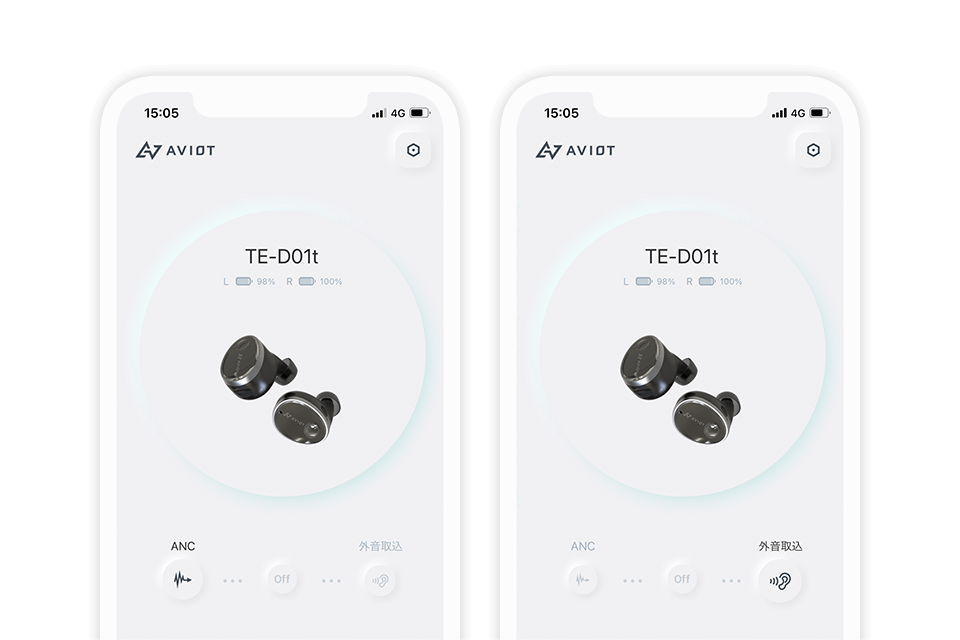 Easy to understand the status of the earphone,
One-touch access to various function settings
The remaining battery level of the earphones can be checked in percent (%) and color.
Transition from this screen to various function setting screens is also smooth.
Compatible earphones

※As of 5/31/2022

TE-BD11t / TE-D01t / TE-D01t-UM / TE-D01q2 / TE-D01q / TE-D01r / TE-01-TA